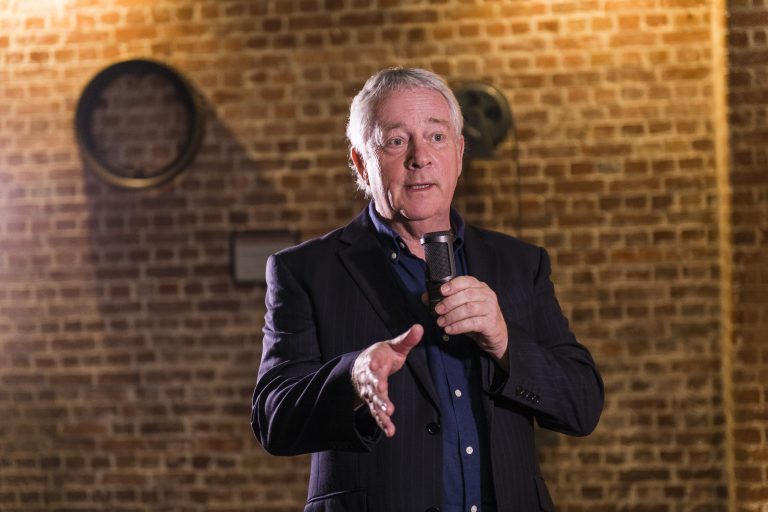 I've been treating stress for more years than I really wish to remember. The approach was both diagnostic and therapeutic in nature. While it treated the symptoms, it didn't always address the deeper issues.
The cry from the heart to be heard, the cry that said; 'There must be MORE to life than this!' It was from these cries and those of my own that 'THE MORE, THE DIAMOND PRINCIPLE' was conceived.
Not a book or program  in the conventional sense of the word, rather a journal and journey that you can take, to discover your own 'MORE' Inspired and defined through the 'Diamond Principle'.
What's Next - The More, The Diamond Principle
I have broken down the contents of the journal into a mentorship, self searching program.
I wanted to help the reader actually action the advice in the journal.
You may have read many books, loved the content and then put them back on the shelf.
It is not my intention to allow you to do this with The More. I believe that your life and your calling is too important to sit on a shelf, to gather dust, for the dream to fade with time, until it wilts and dies.
Research on people unhappy at work cite as their reasons:
Lack of Career Opportunity
Lack of Recognition
Lack of

 

a Pay Rise
A desire for flexible working hours
Topping the list it found that MONEY was the driver
And now perhaps FORCED OUT!
Add to this personal dissatisfaction, loss of direction, disappointment, perceived failure.
–  Disruption of Personal life
–  Physical exhaustion
– Long term stress and health problems
– Loss of self worth and meaning
– Depression, Anxiety, Burnout
This may be you, but you wouldn't have landed on this page by chance, it was meant to be.
You are a seeker, a searcher after your MORE and it is my hope that through this program you will find what you are looking for.
Originally I wanted to run the 'No Regrets Tour'. Based on the wisdom and experience of those who have gone before. People who were not fortunate enough to have had a mentor or friend to help them navigate the obstacles of life. As a result they missed out. All work, no play,  unhappy, discarding their dreams, caring too much what others think, worrying needlessly but, constantly.
I decided to address all of this inside the More mentorship program.
Who is this for?
The Searchers, the Seekers, looking for "MORE" but unable to find it.
Those who "HAVE TO START AGAIN – FIND A DIFFERENT PATH!"
Those who have a desire to earn more money and accomplish wealth
Those who are looking for fulfilment
Those looking to live life on their terms and create Generational Wealth
Those living the Bonus Years.
Have you ever said — There must be "MORE" to life than this?
or
Where do I go from here?
How to Find that "MORE" and support it financially without going broke.
Through "THE DIAMOND PRINCIPLE" and the 3 ELEMENTS
This Principle is the distillation of a process that I used over my years in practice and  has helped many to get back on track.
It has saved those on a course to burnout
Given direction to those who just don't know what they want or are stuck in the Dreamers Cycle
Many of us have specific life goals but struggle to achieve them.
Stuck in a pattern of dreaming without taking action.
The dreams offer positive feelings but NO substance
Passion is the heart's calling, and Achievers recognise this
Ignited with passion, dreams come to life, fuelled by motivation that leads to accomplishment.
Passion keeps the fire burning, driving achievers forward, even against the odds.
The key to a life of Purpose/Meaning? Find the Passion, Discover your MORE, your Significant Contribution
The last few years have been challenging – welcome to
'The Best Kept Secret – Foundation Course
The foundation course can be accessed and worked online.   It is geared to offer the Seeker a workable overview. A course on its own or an introduction to the live, in person seminar, which goes into far more depth.
It explores your direction, focus and attention on your MORE based on you
AND a way to discover how to financially support your More – So important
What we will cover: 
Introduction to the MORE
The Diamond Principle + The damaging power of the overshoot
The Three elements that define your PURPOSE
What a Supporting Purpose Business really means to you – Power and pitfall
Putting it altogether
Come and join me – Fill in the form below for details
Time goes by so quickly and without this time, all too soon life is over, the song is left unsung and we fall into the regrets of the old. You have been given a calling, a desire of the heart, it is there, it is not beyond reach but it does need to be uncovered, nurtured, allowed to blossom and grow.
FOR DENTISTS & STAFF
You can do it all together. The Foundation online and the Chronic Pain/Profitable Partnerships program in a long weekend and 3 months of Q&A
'Chronic pain: Yours, Your Patient's, Your Staff  and Your Practice.'
Plus:
The True Value of Inter Professional Generosity and Profitable Partnerships
In
Achieving Work-Life Balance – OR – How to retire by 55…
Are you a dentist struggling to find the perfect balance between your professional life and personal well-being?
Join us for a transformative seminar that will empower you to embrace your unique talents, elevate the dental experience, and achieve the work-life balance you desire.
Seminar Topics:
The Problem: We'll explore the challenges dentists face, such as stress, burnout, and poor work-life balance. Learn how to identify the signs of chronic stress and exhaustion and discover strategies to overcome them.
Who is this for: This seminar is designed for dentists who feel overwhelmed and seek solutions for achieving a better work-life equilibrium. Whether you want to niche your practice, find a passive income stream, or explore profitable partnerships, this seminar is for you.
Thinking Outside the Box: Learn how to break free from the constraints of traditional dental practices. We'll explore innovative approaches and techniques to enhance your business and personal life simultaneously.
Building a Fulfilling Practice: Craft a customised blueprint for your dental practice, enabling you to work fewer hours, have more options, and create a business that can thrive even when you're not there.
Understanding Chronic Pain and Stress: Explore how chronic pain affects both you and your patients. Understand the impact of stress on illnesses and discover effective ways to address these issues.
Profitable Partnerships: Discover the power of inter-professional generosity and how to Diversify your practice through PROFITABLE PARTNERSHIPS
About the Workshop:  This modular event offers a unique blend of online learning and in-person experiences. Gain valuable insights and complete much of the work online, and then join us in person to bring it all together. You'll also have the opportunity to bring a staff member along for added support and improved practice acceptance.
Fill in the form below and I'll get more details out to you.
Note: A recent survey indicated that many dentists want to RETIRE BY 55 – If that's you then you'll certainly want to join! FILL IN THE FORM BELOW…
Dr Bill Kellner-Read has been a practicing dentist for over 40 years. He has run practices in the UK, Austria and Australia. In 2002 he authored "Toxic Bite" published by Credence Publications in the UK. More recently he has authored"Chill Out" which looks at the stress/strain equation and "Out of Order" which covers some unspoken men's issues.
He has spoken internationally both to his profession and to the general public on health and wealth. His humorous approach to speaking, lends itself well to the more serious issues that he covers.
Qualified from King's College Hospital 1977
International Speaker and Author.

 

Deep interest in treating stress of dental origin, looking at the deeper issues responsible for those stressors and applying it to everyday life.
He has been an associate, worked within the NHS, turned private in 1984 and run his own practices in the UK, Australia and Austria.

 

He has spoken worldwide on 'A Way of Dentistry' both to the profession and the general public.

 

He now brings a wealth of knowledge to help you overcome challenges for you, your patients and your practice, to enable you to embrace a better work-life balance.
Retirement from clinical dentistry early in 2022,  allows him the time for his passion, helping people discover, define, own and action their 'MORE'. 
Interested to find out more, fill in your details below and we'll be in touch.